Social Hackathon +
Art Festival =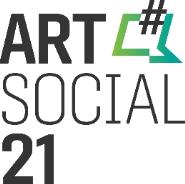 As part of a social hackathon, creative solutions to current social problems will be developed at #ArtSocial21.
for current social problems. The basis for this are five
thematic worlds: Climate Change, Equitable Education, Distributive Justice, Digitality
and New Work. Exciting presentations by top-class experts on these themes
top-class experts await you. Parallel to the Social Hackathon, you can look forward to a kind of festival that promises to be colorful: Music, poetry slam, performance, reading, short films … you name it! We are looking for you as a creative participant!
Spectators for the Art Festival are also welcome!
REGISTER HERE FOR FREE: https://Artsocial21.Org/#Anmeldung
#ArtSocial21 is a joint event of Social Impact gGmbH, the PARITÄTischen Wohlfahrtsverband Baden-Württemberg and the Landesverband BW of the German Red Cross.
____
This time you will meet the ensemble of the Volks*theater Rampe from home and take an imaginary walk through Stuttgart South together.
Dates
04.03.21 13:00 to the program
05.03.21 13:00
06.03.21 12:30
Tag Y: magda-agudelo.de/…
—-
EMPOWERMENT – Von Mensch zu Mensch